CoreFiling launches True North® Data Platform for automating regulatory and business reporting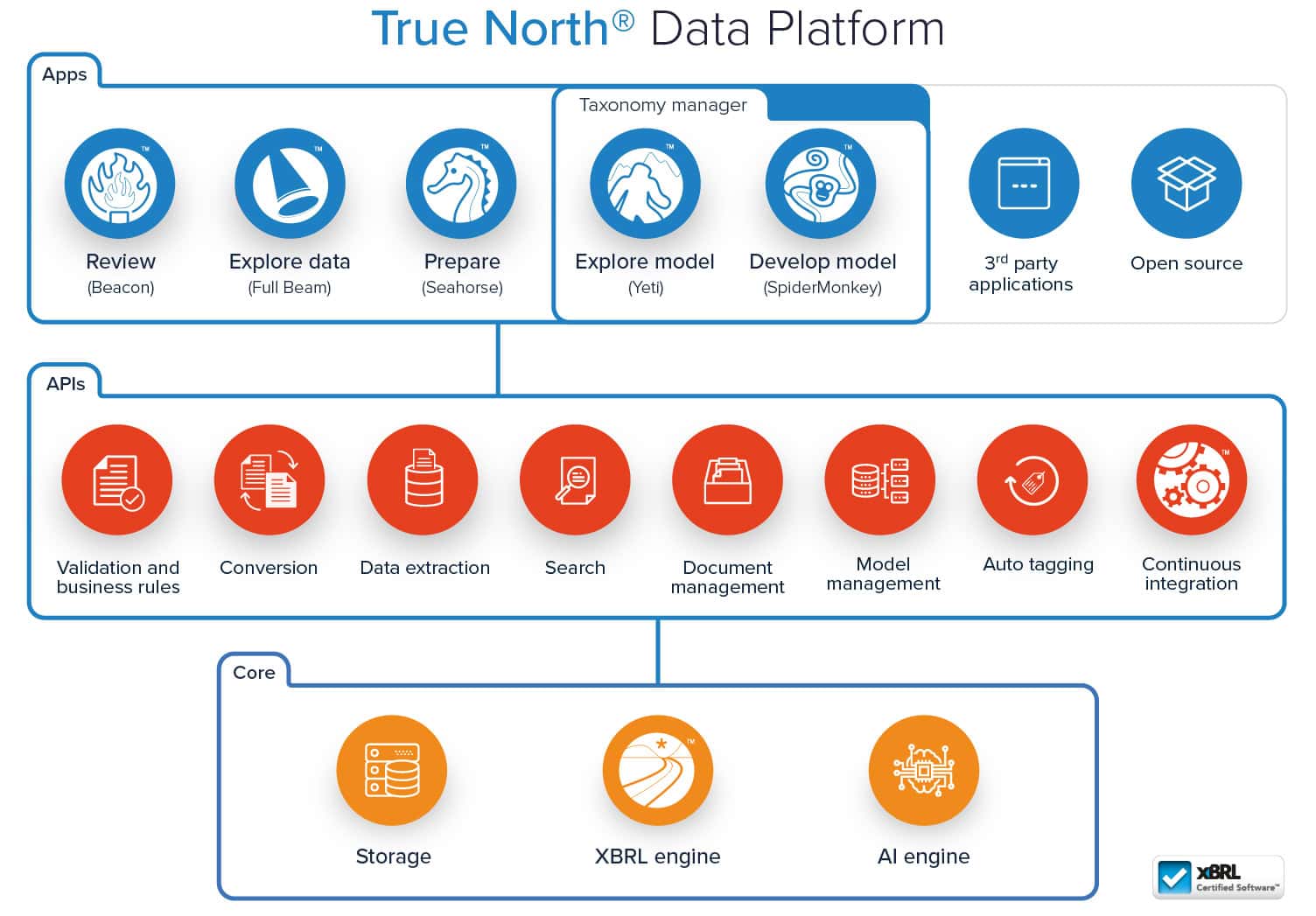 Oxford, United Kingdom: CoreFiling, the leading provider of financial reporting and XBRL compliance technology, announced today the global release of its True North® Data Platform.
The True North® Data Platform makes use of smart technology to help organisations successfully deliver error-free and automated financial regulatory reporting. Filers and regulators can now easily create, review, validate and analyse regulatory and business reporting to save valuable time and resources.
The developer platform empowers third-party developers to create their own applications that integrate directly with the True North Data Platform's robust capabilities, with open-source code samples being available to kick-start the development process.
Using powerful APIs and an XBRL validation engine that is trusted by the world's leading regulators – including HMRC, FCA and Companies House – developers, regulators and filers can now enrich and exploit both structured and unstructured data to deliver regulatory reporting and business insights with ease.
CoreFiling chairman Philip Allen explains, "At CoreFiling we recognise that regulatory compliance is one of the fastest-growing challenges facing the corporate world today. However, we also believe that creating, reviewing and managing regulatory information should be straightforward and quick. With this in mind, we are proud to launch our True North Data Platform.
The platform allows organisations to produce financial data that is validated, auditable, interoperable and business-ready, yet risk-free. The new technology is a key step in our aim to allow organisations to comply with financial regulations in a smooth and hassle-free manner and forms an integral part of our existing toolkit, trusted by governmental bodies and regulators around the world."
The True North Data Platform is available in CoreFiling cloud, private cloud, or in traditional deployment environments to suit all filing review requirements.
To mark the launch of the True North Data Platform, CoreFiling is offering free trial access to the software.
True North Data Platform highlights
CoreFiling's True North Data Platform makes use of machine learning and data model management technology to extract and structure financial reporting data. Key features of the platform include:
Use of CoreFiling's unique True North technology, widely regarded in the industry as the most reliable XBRL validation and processing engine on the market.
The ability to enrich and query both structured and unstructured data, delivering regulatory and risk reporting by automating compliance.
Unique data mapping technology to establish standard definitions and descriptors to define and categorise data so it can be mapped, consumed and audited by all information systems in an organisation.
Instant access to public company data from repositories such as the SEC and Companies House.
Contact us for more information