Integrate and test your taxonomy

Decimate®
Developing a large XBRL taxonomy developing a large XBRL taxonomy can be a daunting task with many challenges. At any given time, you could be dealing with a large number of files that depend on each other and have multiple users working on the same files. Decimate® can help overcome these difficulties by providing quality assurance and automated testing using a process known as continuous integration.
What is continuous integration?
Continuous integration relies on ensuring that the taxonomy is packaged and automatically tested on a continuous basis, rather than producing and testing the taxonomy only at the point when a new release is needed.
Decimate® uses this process to immediately highlight problems and ensure that there is always an up to date version of the taxonomy available. This means you can review exactly how the taxonomy would appear if released at that particular moment
Banking and insurance reporting in 'easy-to-read' formats
Decimate® is fully integrated with our SpiderMonkey® taxonomy development platform. It provides a framework that incorporates a series of tests and offers full reporting back to the user. As the project evolves, the framework can be extended to incorporate additional tests as required. The tool also includes our market-leading True North® validator which ensures that the taxonomy and accompanying documents conform to the relevant XBRL standards.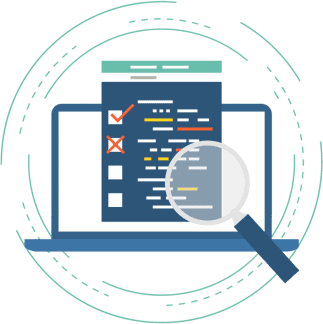 Interested in implementing Decimate® across your organisation?
Copyright © 1997-2018 CoreFiling. All rights reserved.